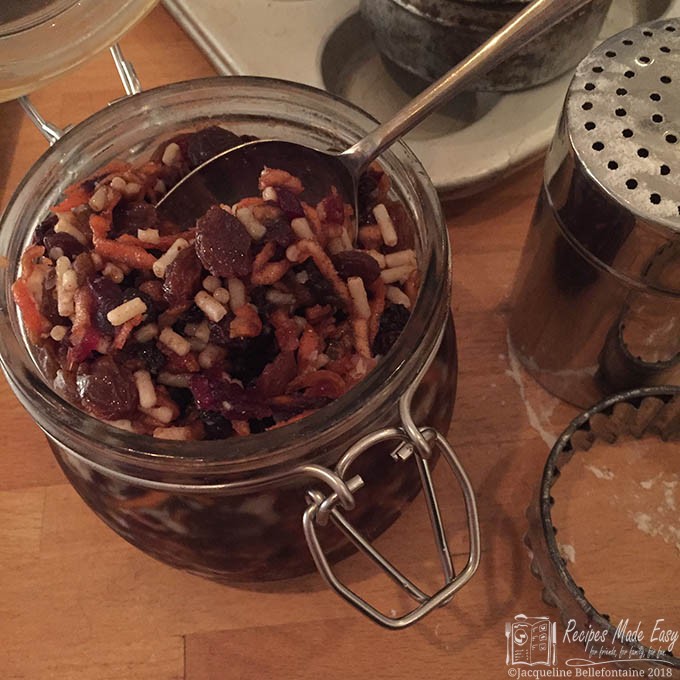 Round about the same time I make my Christmas pudding, I also make homemade mincemeat as I have plenty of dried fruit and spices in the cupboard at this time of the year since I have been stocking up.  If you like mincemeat then it's madness not to make your own as it is so quick to make and so much better than any you can buy which always seems to be far to sweet. And I have a sweet tooth!
To make mincemeat you literally just mix all the ingredients together and leave for a day or two for the flavour to blend stirring once or twice when you remember. Then all you need to do is pack it into jars or airtight containers and store until required. The containers you use must be scrupulously clean so I like to use them straight out of the dishwasher. If you store it in a cool place the mincemeat will last for up to 1 year.
So now you are all set to make your own superior mince pies this festive season or try my delicious melt in the mouth pear and mincemeat pie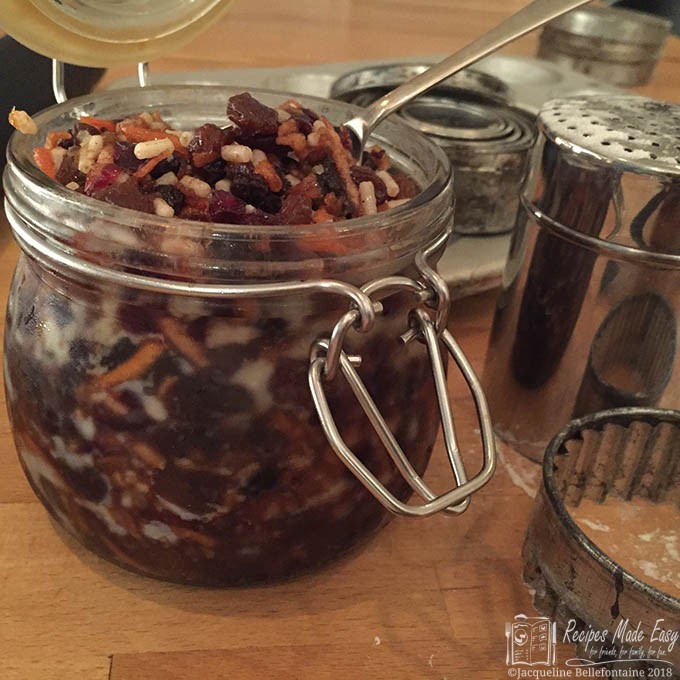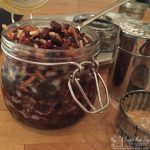 Homemade mincemeat
Homemade Mincemeat Homemade mincemeat, less sweet than shop bought mincemeat and with a fresher flavour. Make a batch up now ready for your festive baking.
Ingredients
125

g

carrot

coarsely grated

200

g

cooking apple

peel cored and coarsely

grated

200

g

sultanas

200

g

raisins

200

g

currants

100

g

dried cranberries

chopped

350

g

light muscovado sugar

175

g

vegetable suet

2

tsp

ground mixed spice

finely grated zest and juice 1 orange

100

ml

rum or brandy
Method
Place the grated carrot and apple in a large mixing bowl, then add the dried fruit and stir until well combined.

Add the remaining ingredients and mix together well.

Cover with a tea towel and allow to stand for 24 to 48 hours in a cool place, stirring occasionally.

Spoon into clean jars or airtight containers, packing down well to exclude any air bubbles.

Seal, label and store the jars in a cool, dry place until required.